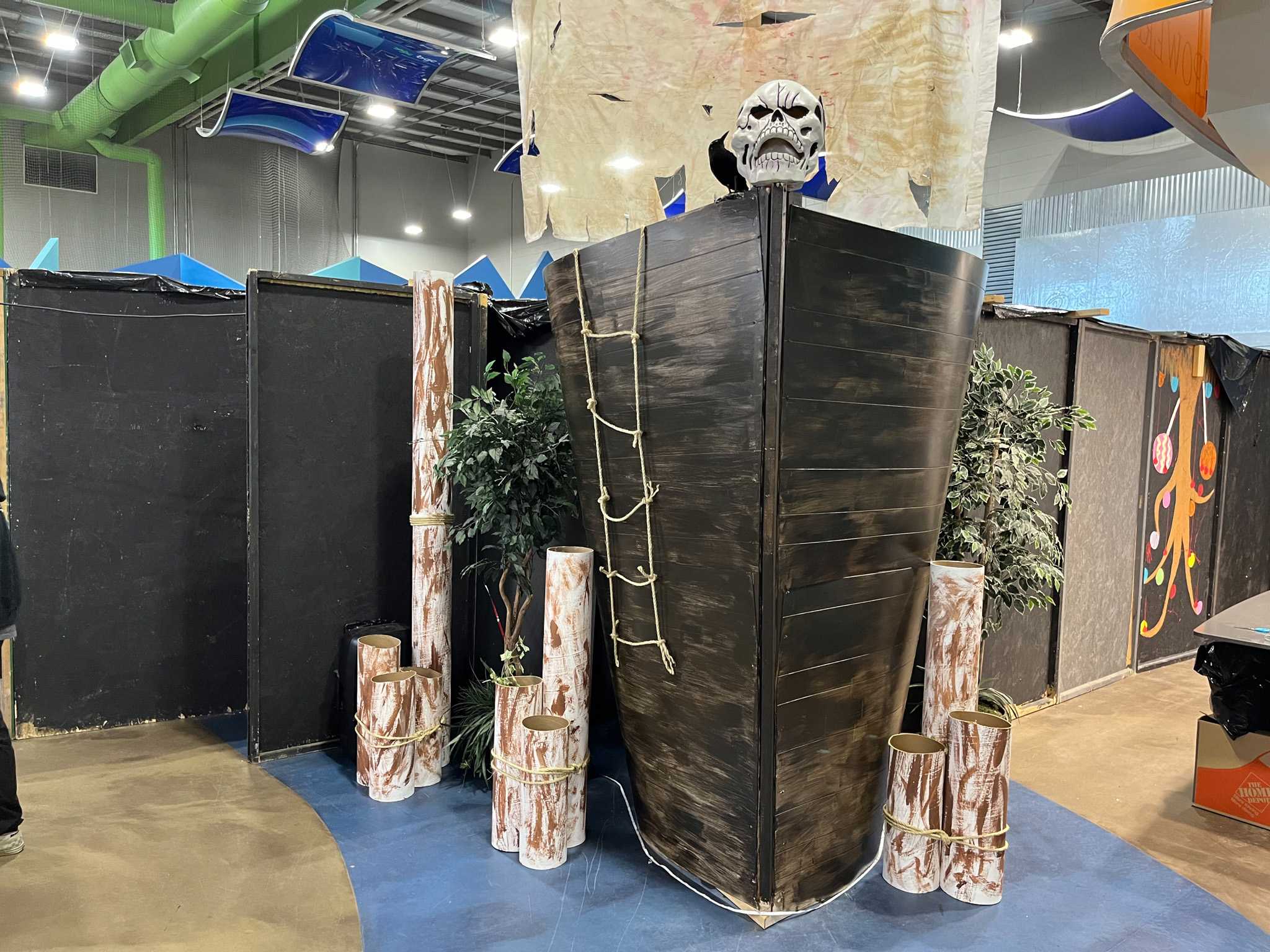 Building Futures, News
Building Futures: Community Support – Air Scares!
The Building Future's students were once again busy helping Airdries incredible community this Halloween. On October 12 & 13th the students and a few helping hands from McKee Homes, aided in the construction and set-up of the annual Air Scares haunted house at the Boy's and Girls Club. The event began on October 18th, meaning there was lots to accomplish before opening night! The students built a ticket booth, pirate ship façade, and got creative building creepy props for the popular Airdrie event. It was an incredible team building event which also focused on problem solving and continuing their tool skills. It's not everyday you get to plan, design, and build a ticket booth and pirate ship without any plans to refer to!
A big thank you to the Boys and Girls Club for hosting yet another incredible event for Airdronians.