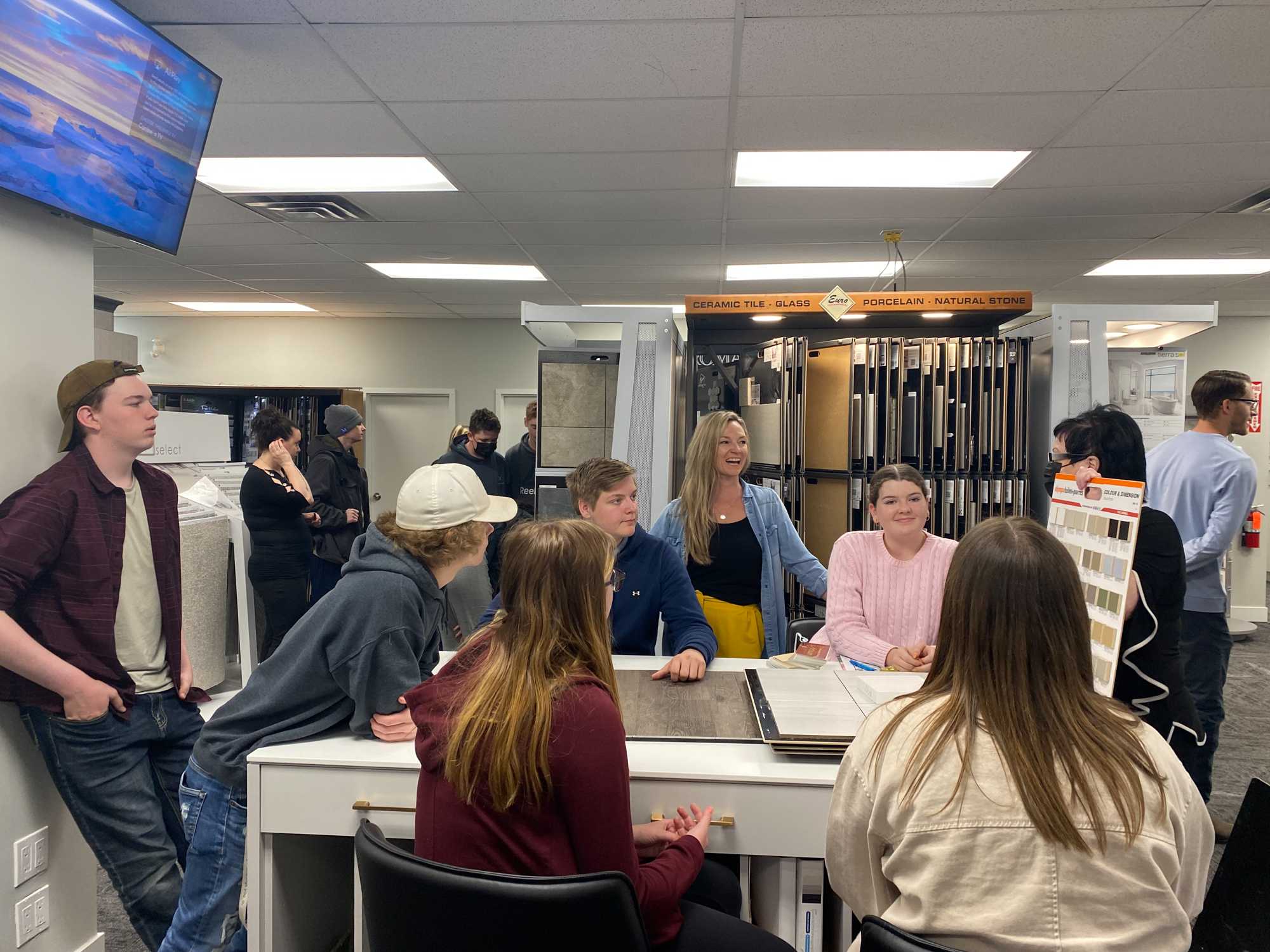 Building Futures, News
Building Futures – Tile, flooring and more!
The 2022 building futures students have just finished the drywall at our home at 440 and 444 Reynolds Gate, Coopers Crossing; Airdrie. Before mudding and taping commenced they had the opportunity to visit one of our suppliers, After 8 Interiors. During this trade meeting the students had the privilege of learning from industry professionals about the finishing touches of new home construction including: carpet, hardwood, vinyl plank flooring, tile and backsplash to name a few! During your new home construction with McKee Homes, you would normally spend 1 – 2 hours at After 8 making the various selections that will go into your home. During the learning session our students learned about the differences surrounding product type, style, and material efficacy. Pricing, style, and knowing the right material for the job is very important when it comes to planning your new home, and with first hand knowledge regarding the many different options available the building futures students may have the knowledge to help you design your new home in the future!
For more information about the program, visit Rocky View Building Futures.
Big thank you to After 8 Interiors for taking the time out of your busy schedules to show the students a different side to the new home building industry.
05/18/2022. Airdrie, Alberta.