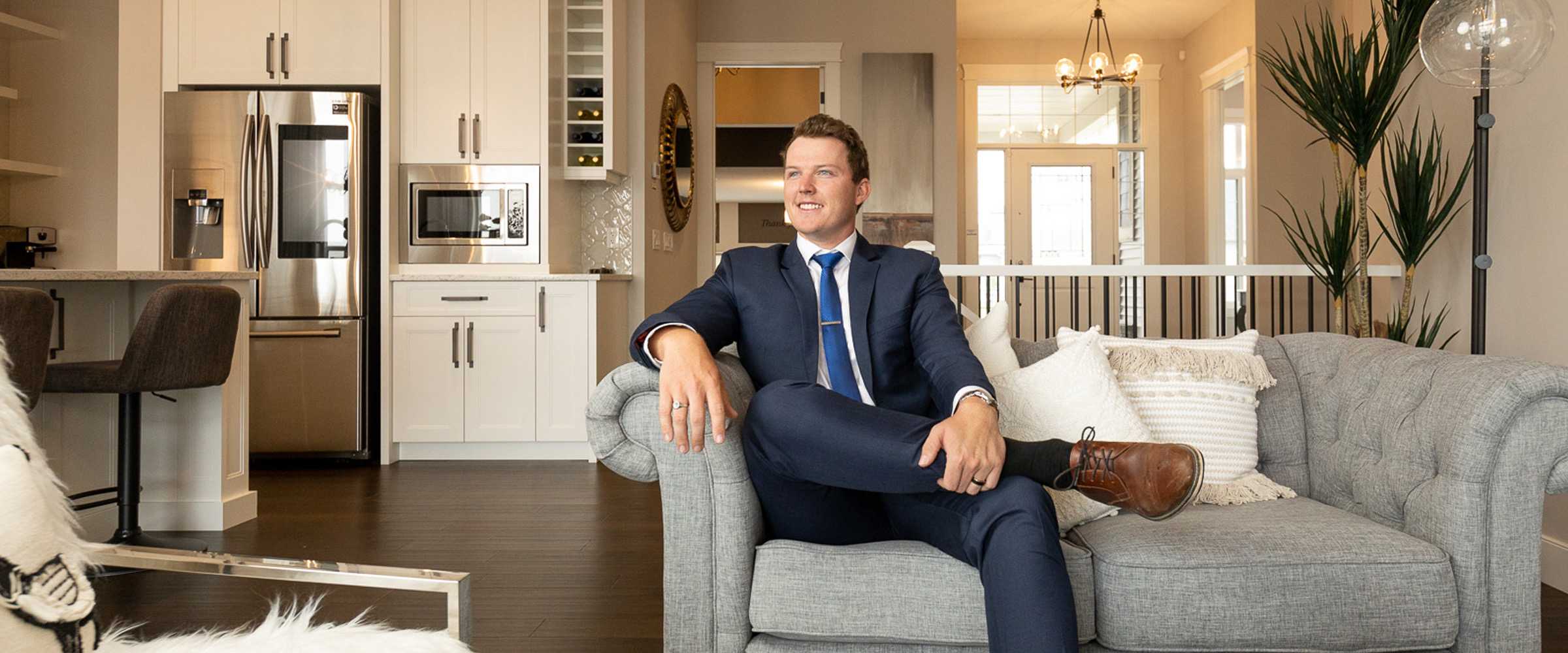 Community, News
City of Airdrie Builder Spotlight
When the McKee family immigrated to Canada from Ireland in 1981, Martin McKee, his wife Ruth McKee, and their daughters Elaine and Grace stopped in Airdrie for lunch while on their way back to Stettler. The trees were in full bloom and the small town reminded them of home in Ireland; right away they decided Airdrie was going to be their new home.
In 1987, Martin McKee Construction was born and its only employee; Martin McKee – a finishing carpenter.
"The first office was a shed in the backyard of my grandpa's home in what is now Waterstone." said Ryan Doel, the grandson of the late founder of McKee Homes and current marketing manager.
McKee Homes first employed Ryan's father, Rob Doel (now the vice president of Land and Sales) and now employs 40 staff and hundreds of tradespeople. His mother, Elaine McKee Doel, became president of McKee Homes in 2004, and his aunt Grace McKee the executive vice president.
….
Photo and story by Britton Ledingham
See more on the City of Airdries website or follow the link below!