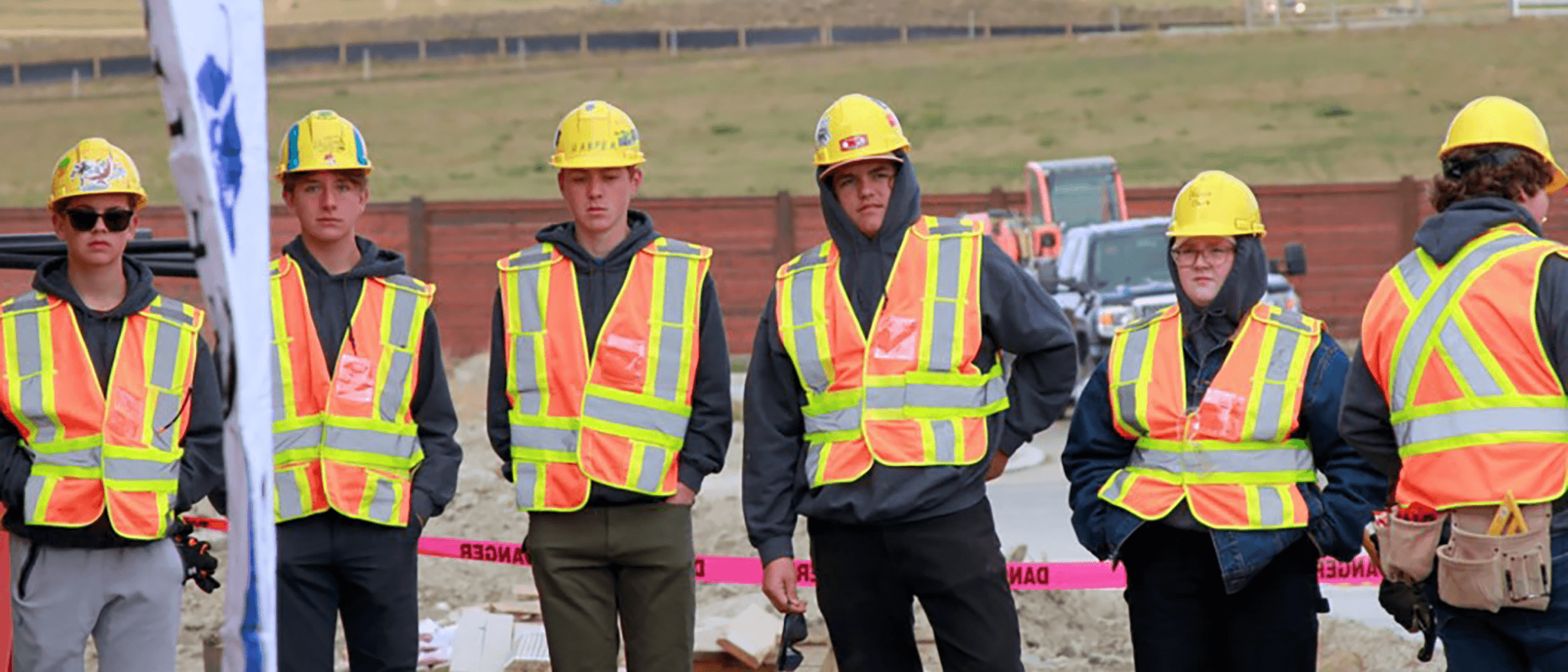 Building Futures
Building Futures program takes on community of Chinook Gate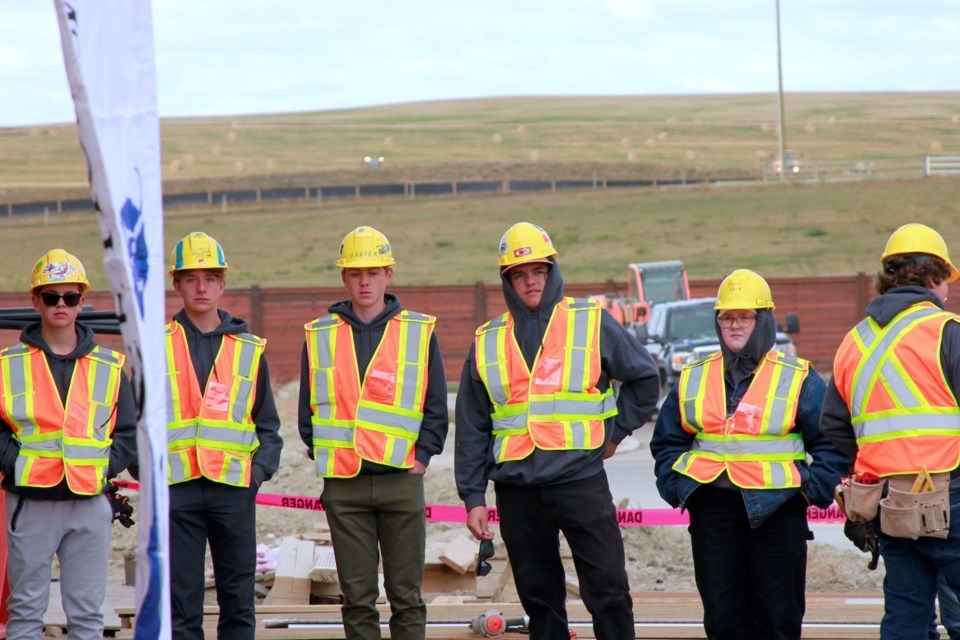 The grand opening ceremony for the 2023-24 class of Building Futures was held on Oct. 5 at the Brookfield Community of Chinook Gate, where students of the program will spend the school year learning and working alongside experienced tradespeople.
"Students are asked to identify potential hazards, take proactive measures and anticipate their tasks all while representing this program, Rocky View Schools (RVS), and McKee Homes," stated Building Futures teacher, Sean Root, at the grand opening.
Root alongside fellow teacher Ryan Koyzan will be leading 27 students through the program this year. They will work closely with McKee Homes' construction superintendent and project manager for Building Futures, Sheri McAllister.
Aside from hands-on skills, Koyzan said students of the program learn that their future job opportunities depend on their performance and attitudes.
"Students arrive in this program for their first year of high school and often have never been employed before," Koyzan said. "Here on this McKee Homes' jobsite, students develop their employable characteristics through (things like) eye contact, firm handshakes, and expressions of gratitude. They're honing their confidence for later job interviews, and acquiring other intangibles like problem solving skills."
Story and Photos by Masha Scheele
See more on the Airdrie City View's website or follow the link below!
https://www.airdriecityview.com/local-news/building-futures-program-takes-on-community-of-chinook-gate-7661987