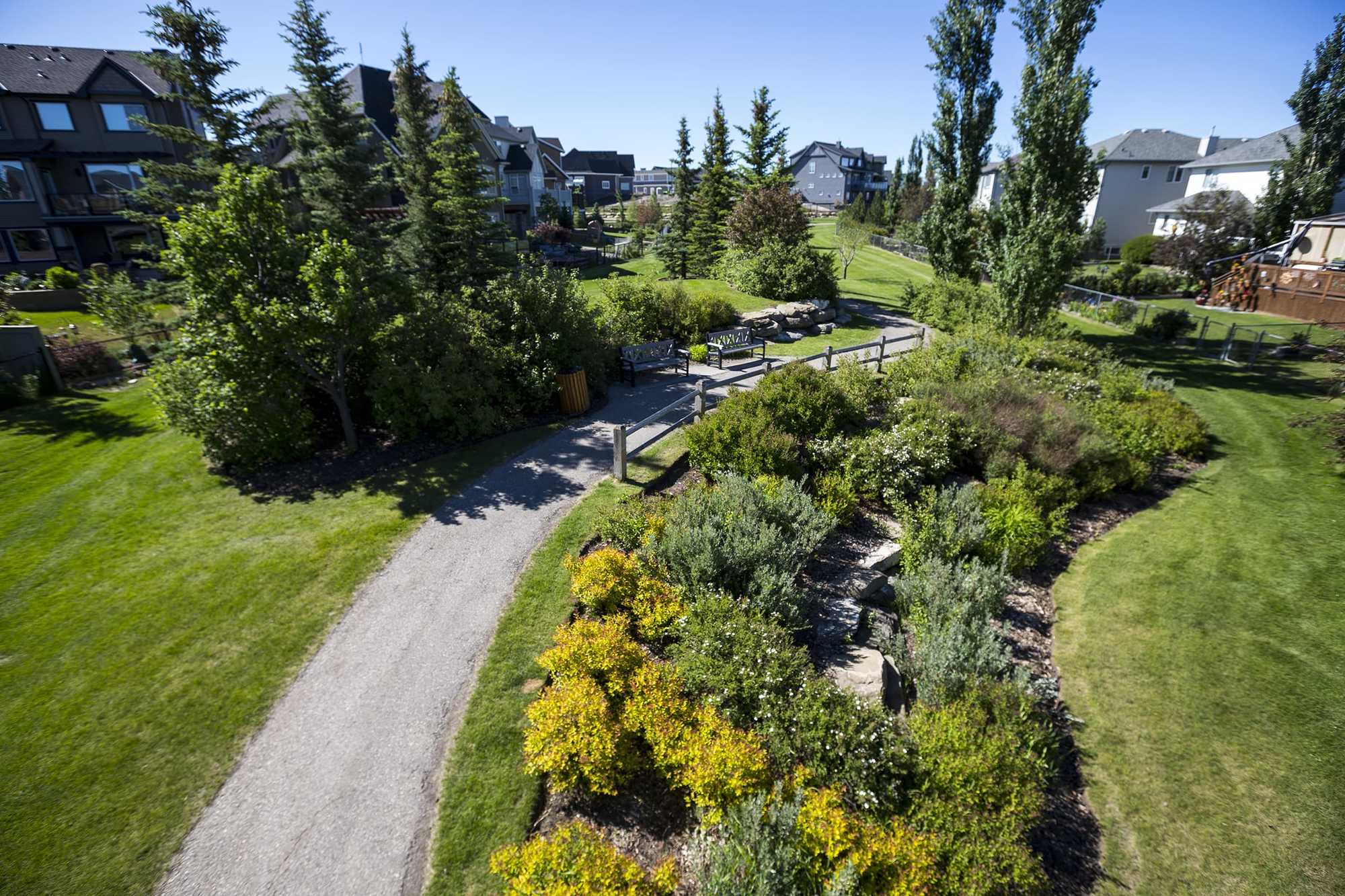 Airdrie Community
Cooper's Crossing
Custom Estate Homes starting in the $1MM's
Duplex Starting in the $500's
Laned Homes Starting in the Low $500's
Cooper's Crossing is big on green space and traditional appeal.  Offering scenic ponds, lush parks, cozy picnic areas, active playgrounds, and 44 acres of green space weaving it all together Cooper's is a safe place for kids to grow and play.  Cooper's Town Promenade opened in 2017 and allows residents to follow one of the many paved walking paths from their home to access a grocery store, pharmacy and many restaurants and shopping options.
This is a place to raise your kids, and where your kids will want to raise their kids. Come and see for yourself!
Community Plan and Amenities
Cooper's Crossing was developed with the intention of being a complete community; where people could be active, connected and close to life's important amenities. Check out Cooper's Town Promenade!
Product Type: Front Drive & Laned Homes
Home Style: Two Storey, Bungalow
Showhome: 604 Reynolds Crescent
Lot styles available in the community:
• Flat Lots
• Walkout
• Sunshine
• Reverse Pie
• Pie Lots
• Corner Lots
• Water/Green Space
Show Home Hours
Monday – Thursday: 2:00 – 8:00pm
Friday: Closed
Weekends & Holidays: Noon – 5:00pm
Tell me more about this community
Send us your contact information to learn more and we will be in touch to speak about viewing this home.
Thank you for submitting your form,
Please standby.
Your from has been successfully sent.
We will be in touch shortly, thank you
There were a few errors in your form.
Please follow the instructions on how to fix them and try again.