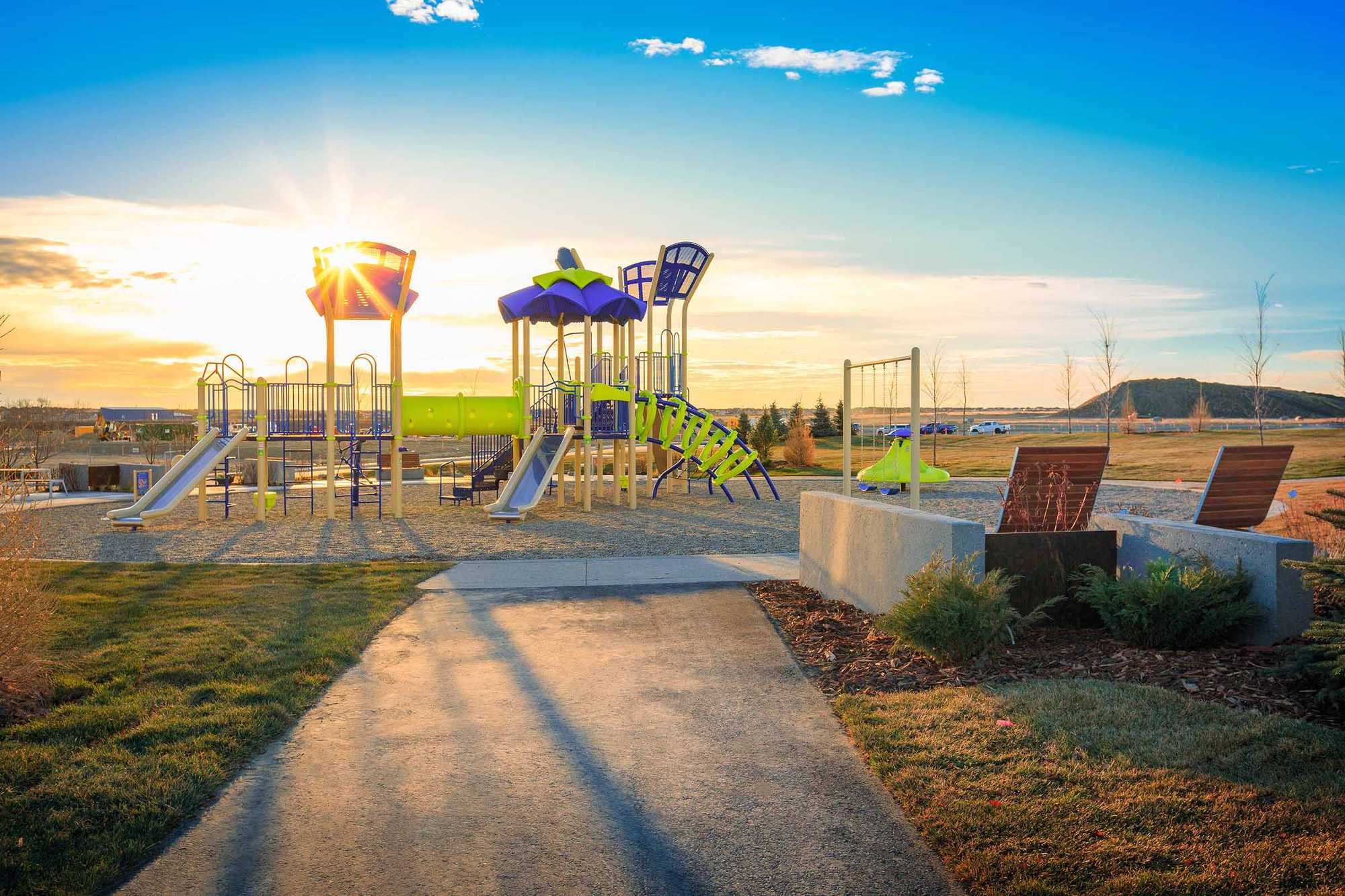 Airdrie Community
Chinook Gate
Starting Price: Starting in the low $500's
Here, neighbours naturally become friends and leave the chaos of city life behind without sacrificing amenities, recreation or convenience. Enjoy park side living with Chinook Winds 55 acre park a mere 250 steps away. Complete with a splash park, covered patio area, skate park, playground, ice skating rink, volleyball nets, baseball diamonds, ponds and pathways you have a daily invitation to enjoy the great outdoors.
Product Type: Front Drive, Laned Homes
Home Style: Two Storey, Bungalow
Showhome: 1305 Chinook Gate Green
Lot styles available in the community:
• Flat Lots
• Walkout
• Sunshine
• Reverse Pie
• Pie Lots
• Corner Lots
• Water/Green Space
Show Home Hours
Monday – Thursday: 2:00 – 8:00pm
Friday: Closed
Weekends & Holidays: Noon – 5:00pm
Tell me more about this community
Send us your contact information to learn more and we will be in touch to speak about viewing this home.
Thank you for submitting your form,
Please standby.
Your from has been successfully sent.
We will be in touch shortly, thank you
There were a few errors in your form.
Please follow the instructions on how to fix them and try again.