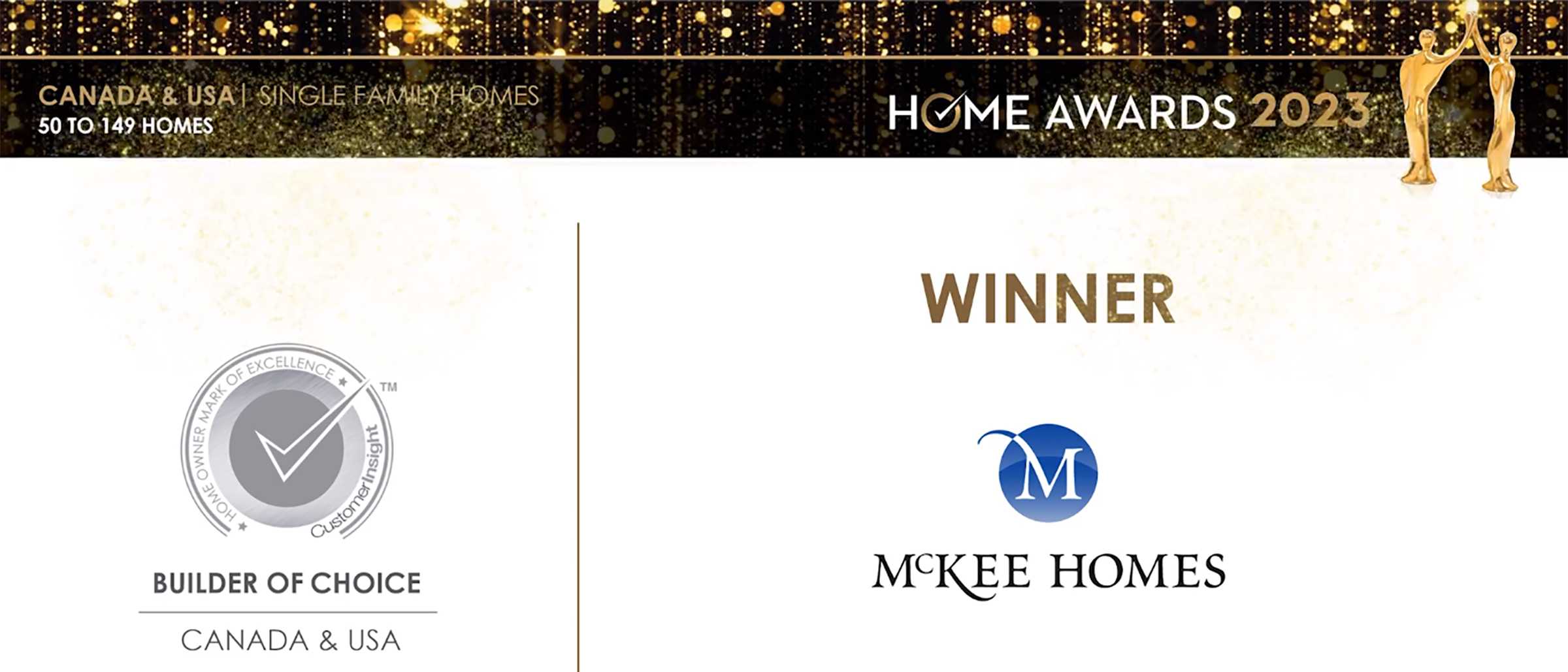 Awards, Community, News
2023 H.O.M.E Awards of Excellence Winner!
2023 H.O.M.E Awards of Excellence Winners were announced today. We are proud to have won both 2023 Customer Experience & 2023 Best Builder. Best Customer Experience is voted on and scored based on surveys done from clients that have purchased or taken possession of a home in 2023. That being said we are so grateful for all of our amazing clients who take the time to fill out these surveys and rank us so highly, a huge thank you to all of our amazing clients!
The 2023 Best Builder Award is awarded to the company who demonstrates the best in company trade and employee experience, not only across Canada but the USA as well. This award means so much to us, we wouldn't be as successful without our trade partners and internal staff. We are so grateful to have such strong relationships with these amazing people and would like to send a huge thank you to our employees and trade partners. May our strong relationships continue to strive and succeed.
Click here to watch the full reward show at Customer Insight.